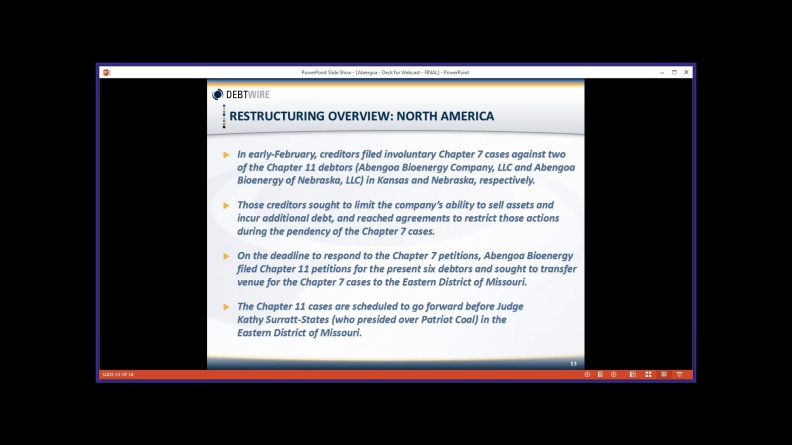 Debtwire Live: Abengoa synopsis insolvency proceedings.
North America
Energy, Mining & Utilities
Restructuring
Debtwire's team of journalists and analysts spanning Europe, the US and Latin America provide listeners a synopsis of what led Abengoa's numerous insolvency proceedings. We also recap the first-day hearing in Abengoa Bioenergy's Chapter 11 proceedings and analyze key issues that could arise in these and other future US proceedings. Introduced by Jack M Tracy, Senior Legal Analyst at Debtwire. Recorded 3 March 2016.