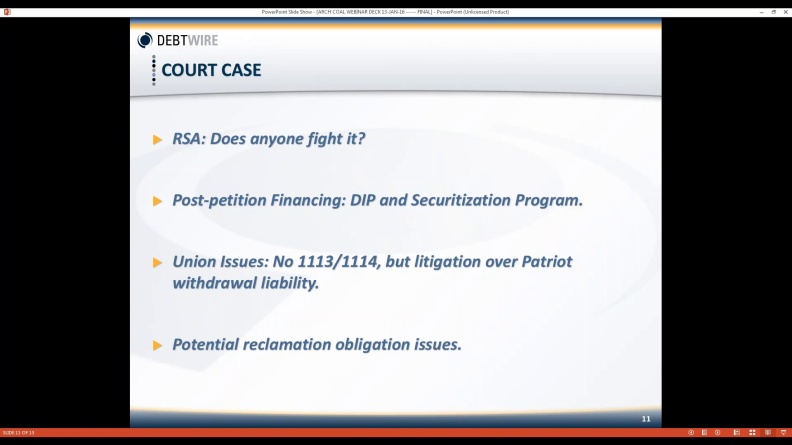 Debtwire Live: Arch Coal first day hearing & valuation.
North America
Energy, Mining & Utilities
Restructuring
Debtwire's team of journalists and analysts will recap Arch's first day hearing and explore a variety of topics, including plan and valuation issues unsecured bondholder's legal options and game theory, as well as the company's reclamation burden. Introduced by Kate Marino, Deputy Editor of Debtwire North America. Recorded 13 January 2016.