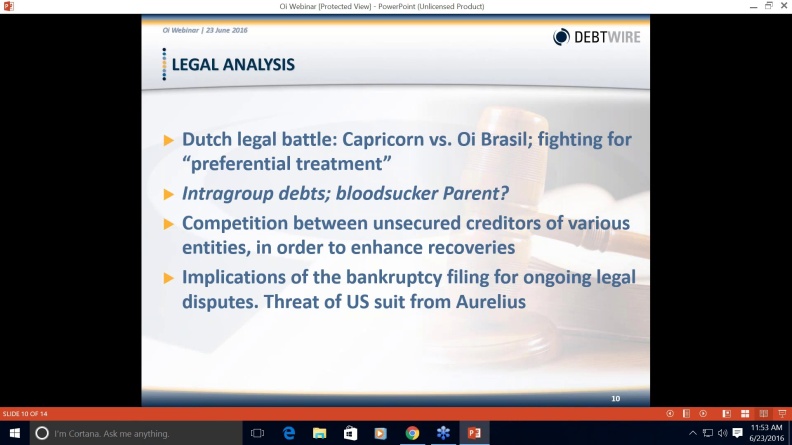 To access please sign in.
Debtwire Live: Oi - Brazil's Largest Bankruptcy
Restructuring
Telecommunications
Latin America
Detailed overview of the bankruptcy filing of Oi, the largest in Brazil's history. Introduced by Ben Miller, Managing Editor of Debtwire Latin America, a team of Debtwire analysts and reporters examine the prospects for the court-supervised restructuring of the Brazilian telecommunications company. Recorded 23 June 2016.