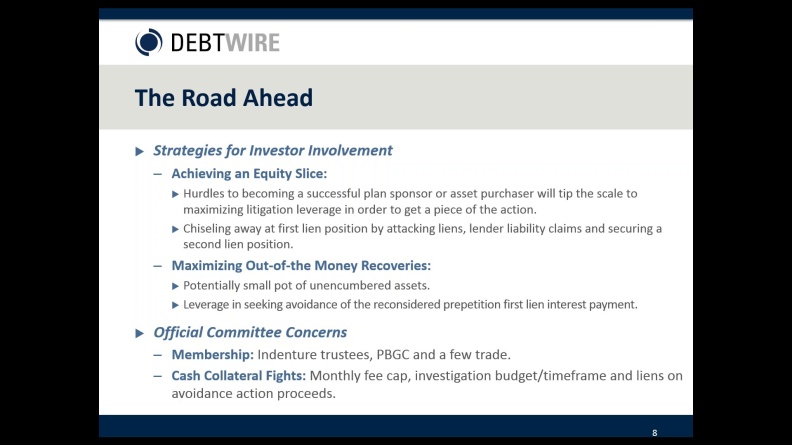 To access please sign in.
Debtwire Live: Walter Energy Bankruptcy Case.
Restructuring
Energy, Mining & Utilities
North America
Debtwire's team of reporters and analysts host a roundtable discussion exploring the legal arguments and valuation variables likely to shape Walter Energy's bankruptcy case. Introduced by: Andrew Ragsly, Managing Editor, Debtwire North America Recorded 17 July 2015.