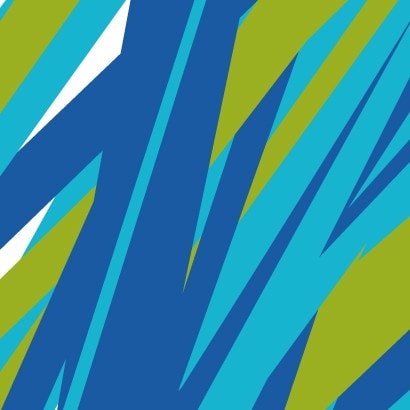 Italy addresses bad debt mountain as investors head south
Italy appears to be addressing its EUR 200bn bad debt mountain
EUR 60.9bn across 16 deals are currently ongoing
Investors are moving south showing interest in Greece's EUR 100bn and Portugal's EUR 36bn debt
According to new data from Debtwire ABS, announced at Debtwire Week, non-performing loan (NPL) investors continue to head south with deals consistently coming out of Spain and slowly emerging from new markets such as Portugal, Greece and Cyprus. However, the real action continues to be in Italy which has finally started to address its EUR 200bn bad debt mountain.
In the first half of the year, the Italian NPL market saw the closing of Unicredit's EUR 17.7bn Project FINO, a joint venture with Fortress Investment Group and PIMCO, announced in December 2016. The deal was among the EUR 27.7bn across 21 deals monitored by Debtwire ABS in 2016. So far in 2017, 15 deals closed worth EUR 14bn. A further EUR 60.9bn across 16 deals are in the pipeline including Banca Monte dei Paschi di Siena's expected securitisation of EUR 26.1bn worth of NPLs.
"Italy has increasingly seen a creative approach to the disposal of NPLs which has included JV, sales of platforms, and securitisations," said Alessia Pirolo head of NPL coverage at Debtwire ABS. "Some of these structures have started to be replicated in other countries, making Italy an interesting case to follow for new markets."
In Italy, Debtwire ABS is monitoring three NPL deals (worth over EUR 1bn) set to close by the end of 2017, showing the variety of transactions taking place to tackle the country's NPL mountain. Ongoing deals include Intesa Sanpaolo's Project REP worth EUR 1.3bn - a joint venture backed by real estate assets and development.
Carige's Project Sword worth EUR 1.4bn is also set to close this year according to Debtwire. The deal includes the sale of the portfolio and of the bank's NPL management platform. In addition, the bad bank Rev Gestione Crediti's Project Rossini worth EUR 1bn is expected to come to a close during Q4. REV is the vehicle created to managing the EUR 10.3bn NPLs of Banca Etruria, Banca Marche, Carichieti and Carife.
Andrea Giovanelli, Partner in at Deloitte commented:
"Interestingly enough, a number of major deals in Italy has shown a component of UTPs, i.e. a less deteriorated and more dynamic asset class, which compels for more sophisticated asset management capabilities, new finance capacity and regulatory authorization. This is a substantial evolution of the NPL market, which is expected to create additional needs in terms of know-how and investment."
Debtwire ABS has reported that investors remain focused south with deals expected to come out Greece's EUR 100bn worth of bad debt and Portugal's EUR 36bn worth of NPLs.
Federico Sutti, Italy Managing Partner at Dentons, commented:
"Now that Italy has finally found the right approach to dealing with distressed 'sofferenze' loans, the challenge for the near future will be to deal with the significant stock of debt which is unlikely to be paid. Behind the UTPs there are large numbers of companies and assets currently struggling."
About Debtwire Week:
Across four days of conferences and social events, Debtwire Week aims to help attendees identify, explore and source opportunities across a broad range of fixed income strategies. Debtwire Week features the views of the most prolific credit funds, leading banks, advisors and keynote speakers on the themes that will dictate yields in the year to come. The programmes are driven by our knowledge of all things credit. Over 125 speakers will be led by our team of editors and analysts from leveraged finance, real estate, emerging markets, NPLs and restructuring desks. Each day of Debtwire Week is organised around a core theme – Leveraged Finance, Markets and Restructuring held on 9th – 12th October 2017 at the Waldorf Hilton in London.
About Debtwire:
Part of the Acuris family, Debtwire provides high value news, data and analysis on debt markets worldwide. We offer unique insights, credit analysis, debt data, and covenant research for the distressed debt and leveraged finance markets. To complement the newsfeed, Debtwire's credit analysis and research teams provide deep technical details and angles that help you understand situations more clearly.
Olivia Cummins
Event Producer
Acuris
Debtwire Product Trial
Get these unique insights and more with Debtwire
Debtwire gives fixed income professionals an edge in leveraged finance, distressed debt and direct lending.
An error occurred trying to play the stream. Please reload the page and try again.
Close