CEE, Russia and CIS restructuring
Join this virtual briefing for an outlook on restructurings in the Russian and CIS markets.
Sign up to watch
Speakers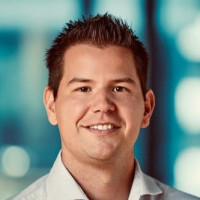 Markus Schiller
Head of Central Europe (DACH) CEE and CIS
Datasite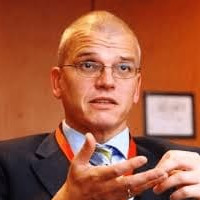 Timothy Ash
Senior EM Sovereign Strategist
BlueBay Asset Management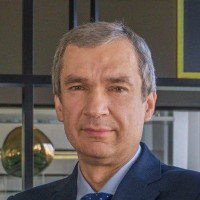 Pavel Latushka
Head of the National Anti-Crisis Management (Belarus)
Member of the Presidium of the Coordination Council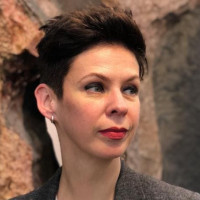 Natalia Kaliada
Director of Creative Politics Hub
Belarus Free Theatre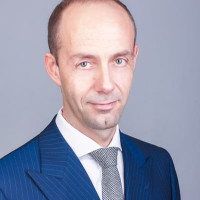 Giovanni Salvetti
Managing Director, Head of Russia & CIS
Rothschild
share
An error occurred trying to play the stream. Please reload the page and try again.
Close

Markus Schiller
Head of Central Europe (DACH) CEE and CIS
Datasite
Markus Schiller is Head of DACH, CEE and CIS at Datasite Germany GmbH.
He has supported the transformation to Datasite over the past four years and has led the Frankfurt office since 2017. Prior to his time at Datasite, Markus worked in the financial sector, as Sales Manager Europe for Trading Technologies and account manager at Thomson Reuters. In 2016, he co-founded the technology start-up Evo Fintech.
He holds an MBA from Purdue University (US) and a BA from the University of Oregon (US).
Laura Brank
Managing Partner, Head of the Russia Practice
Dechert
Laura M. Brank, the head of Dechert's Russia practice and the managing partner of the Moscow office, has been advising corporations, investment funds, banks, multinational institutions, and high net worth individuals on complex corporate and finance transactions for nearly three decades. She has provided strategic legal advice to clients on their business activities in Russia and throughout the Former Soviet Union ("FSU") since 1995, supervising major local and cross-border M&A, joint venture, and debt and equity financing transactions. She frequently counsels clients on compliance and sanctions matters and is a sought out speaker on these subjects. Ms. Brank has written extensively on issues affecting business in emerging markets and has lectured at various universities including Columbia University, Georgetown University (both at the law school and at the school of foreign service) and Peking University and also teaches a course at Pericles on economic sanctions to LLM students.
Ms. Brank has been ranked in The Legal 500 EMEA and Chambers Global since 2007. She is top-ranked for her corporate/M&A work in the 2020 edition of Chambers Europe. She is listed in The Legal 500 EMEA 2020 Hall of Fame for banking and finance: lender or arranger side; commercial, corporate and M&A, Moscow; dispute resolution; arbitration and mediation; dispute resolution: litigation; energy and natural resources; real estate and construction and restructuring and insolvency. The 2021 edition of IFLR1000 ranked Ms. Brank as a highly regarded lawyer for M&A in Russia.
The 2021 edition of Leaders League includes Ms. Brank for banking and finance. She has been recognized in the 2021 edition of Best Lawyers in Russia for banking and finance, corporate, government relations, M&A, project finance and development, and real estate law. The Legal 500 EMEA 2020, describes her as a "respected industry expert". She is one of only four women ranked in IFLR 1000's Women in Law for Russia. She is also the recipient of both M&A Today and Lawyer International's Commercial, Corporate and M&A Advisor of the Year – 2020 awards as well as Lawyer Monthly Women in Law 2020 Award in recognition of her outstanding legal expertise and contribution within the practice area of Energy.
Ms. Brank has served as a director on the U.S.-Russia Business Council's Board of Directors since 2010 and is a member of the Executive Committee. She is also a member of the Executive Committee and the Board of Directors of the American Chamber of Commerce in Russia.
Ms. Brank received her Juris Doctorate from Georgetown University in 1991 and also received a Master of Science Degree from Georgetown the same year.
Ms. Brank is fluent in Russian.

Ashley Messick
Partner
GPW Sovereign Debt Advisors
Ashley Messick is a partner at the corporate intelligence firm GPW. She leads the firm's London-based dispute consulting team and is the head of GPW Sovereign Debt Advisors. Ashley is an acknowledged expert in asset recovery and global investigations with a particular focus on providing investigative support in relation to large-scale sovereign and corporate restructurings, fraud and debt recovery initiatives.
Over the course of her career she has led a number of high profile investigations involving debtors originating from Russia and the Former Soviet Union, with extensive on the ground fieldwork in Russia, Ukraine, and Kazakhstan.
In this context, she is regularly engaged by financial institutions, in-house counsel, special situations teams, liquidators and distressed debt funds in the wake of corporate insolvencies or emergence of accumulated non-performing loans. Her work includes asset recovery, identifying third party litigation and other means to recoup value from corporate insolvencies or distressed situations.

Ashley founded and leads GPW's market-leading business line – GPW Sovereign Debt Advisors – which provides support for sovereign award holders and investors in distressed sovereign debt. SDA provides advisory services and asset assessments, and coordinates syndicated investment for award purchase and enforcement funding.

Nickolay Ivin
Managing Director
ZIFF-IVIN Associates
Nickolay Ivin is a Managing Partner of ZIFF-IVIN Associates Ltd - UK-based independent financial advisory firm providing the creditors' and/or investors' business review, restructuring, dispute resolutions, transaction advisory and financial expert opinions, with particular focus on CIS and CEE regions-based companies.
Mr Ivin co-founded ZIFF-IVIN Associates with his ex-Houlihan Lokey colleague Max Ziff almost seven years ago. The firm founding partners and its team have the long track-record and deep expertise of working with the CIS-based companies. Over the course of his career, Mr Ivin has worked on a number of high-profile restructuring cases involving large Russian and CIS-based banks and companies in metals and mining, power, industrial, transportation and agricultural sectors. ZIFF-IVIN financial analysis have been used by multiple stakeholders with conflicting positions and interests for in and out of court disputes resolution.
Mr Ivin is often being retained to assist with independent business reviews, financial modelling and analytics for restructurings and turnarounds, investments due diligence and expert valuation. Prior to co-founding ZIFF-IVIN practice almost seven years ago, Nickolay gained his experience at Houlihan Lokey European practice, at Citigroup Structured Corporate Finance and Special Situations groups and at GE Capital Structured Finance division.
Mr Ivin earned a Master of Science degree at Yale University and hon. diploma of Moscow State University in applied mathematics. He continued professional education with financial and business coursework at the Stern School of Business of New York University and at London Business School.
Nickolay is a keen tennis and badminton enthusiast (when projects time allows), enjoying both doubles team competition as well as the singles match-play.
Joerg Forbrig
Director
GMF
Dr. Joerg Forbrig is a senior fellow and director for Central and Eastern Europe. Based in GMF's office in Berlin, his analytical and policy work focuses on Europe's East broadly, including the Eastern-most member countries of the European Union and NATO, the EU's Eastern neighbourhood, and Russia. In addition, he leads GMF efforts to assist civil society in Belarus, and he works closely with the Balkan Trust for Democracy and the Black Sea Trust for Regional Cooperation to bolster democracy assistance to Central and Eastern Europe at large. Prior to joining GMF in 2002, Forbrig worked as a Robert Bosch Foundation fellow at the Center for International Relations in Warsaw, Poland.
He has been published widely on democracy, civil society, and Central and Eastern European affairs, and he is a regular contributor to major international media. Forbrig has studied political science, sociology, and Eastern European affairs at universities in Germany, Poland, and Hungary. He holds a PhD in social and political sciences from the European University Institute in Florence and a master's in political science from Central European University in Budapest.

Stefan Benedetti
Portfolio Manager - Distressed, Stressed and High Yielding Debt
Plenisfer
Stefan joined Plenisfer Investments as a credit specialist in September 2020 focusing on distressed debt and special situations. With 30 years in the investment industry, Stefan is an active investor with a vast experience ranging from emerging market distressed debt to private debt. Stefan joined from Amundi where he was responsible for distressed debt and special opportunities. Prior to joining Amundi (previously Pioneer Investments), he worked in Thames River Capital focused on distressed situations and restructuring.
Based in London, Stefan has an economics degree from the London School of Economics and trained and qualified as a Chartered Accountant with KPMG. He lives in London with his wife and son, is a keen student of international politics and economics and enjoys winter sports and opera. Albeit not at the same time.

Alesia Sidliarevich
Associate Editor, CEEMEA
Debtwire
Alesia Sidliarevich is an Associate Editor at Debtwire CEEMEA, where she focuses on debt restructuring situations. She has been with Debtwire since 2008, initially joining the publication as a CEE-focused debt capital markets reporter. Alesia has a vast experience in covering bonds and loans primary markets as well as distressed situations and debt restructurings, with articles syndicated in The Financial Times and Forbes. Alesia also worked as a newspaper reporter during her student years in Belarus, a country where she was born and grew up.

Based in London, Alesia holds two Master's degrees: the MA in History from Central European University and the MA in Journalist from Erasmus Mundus Programme. She is a thrillseeker and enjoys adrenaline driven outdoor sports, such as kitesurfing, rock climbing and lately mountain biking.