Turkey Credit Opportunities
Join this virtual briefing for an outlook on credit opportunities in the Turkish market.
Sign up to watch
Clifford Chance
Visit Booth
Clifford Chance is one of the world's pre-eminent law firms with significant depth and range of resources across five continents. As a single, fully integrated, global partnership, the firm strives to exceed the expectations of the clients, which include corporates from all the commercial and industrial sector, governments, regulators and trade bodies.
Keeping a long-standing commitment to Turkey, Clifford Chance has been operating on the ground from Istanbul since 2011 and in association with Ciftci Attorney Partnership on Turkish law matters, after having advised domestic and international businesses active in the Country for more than 30 years with a deep understanding of the Turkish market and unparalleled expertise in relation to cross-border transactions.
The firm's leading international restructuring and insolvency team is led by a core group of partners and is specialised in complex multi-jurisdictional restructurings and insolvencies with dedicated resources in the key European jurisdictions, the US and Asia, in addition to the emerging market jurisdictions.
The team provides restructuring and finance expertise across a full spectrum of products and structures and in areas which often prove pivotal in distressed situations and regularly represents a whole range of stakeholders from corporate debtors experiencing financial difficulties to lender groups; agents to syndicated lending groups; commercial creditors; insolvency officers; official and unofficial creditors' committees; principal finance and private equity sponsors; financial institutions; accountants; and financial advisers.
Clifford Chance, London
10 Upper Bank Street
London E14 5JJ
DX: 149120 Canary Wharf 3
United Kingdom
T +442070061000
Clifford Chance, Istanbul
Kanyon Ofis Binasi Kat 10
Buyukdere Caddesi No. 185,
Istanbul 34394 Turkey
T +90 212 339 0007
Further information about the Firm is available at www.cliffordchance.com
CIFTCI Attorney Partnership
Visit Booth
Ciftci Attorney Partnership is the leading Turkish law firm working in association with Clifford Chance since 2011, providing top-notch legal advice to its clients in banking & finance, corporate/M&A, capital markets and privatisations.
Ciftci advises major domestic and international banks, governmental entities and corporates on their Turkish and international operations. The firm has unparalleled expertise in relation to cross-border transactions and in all types of structured and complex financings with a strong track record of landmark transactions in Turkey, regularly being involved in introducing new financial products into the market for the first time.
Ciftci provides finance expertise across a full spectrum of products including debt restructuring, corporate lending, leveraged and acquisition finance, structured finance, project finance, export finance, real estate finance, Islamic finance and sovereign lending.
Ciftci Attorney Partnership
Kanyon Ofis Binasi Kat 10
Buyukdere Caddesi No. 185,
Istanbul 34394 – Turkey
T +90 212 339 0002
Further information about the Firm is available at www.ciftcilaw.com.tr
Datasite
Datasite is a leading SaaS provider for the M&A industry, empowering dealmakers around the world with the tools they need to succeed across the entire deal lifecycle. For more information, visit www.datasite.com
Speakers
Zeynep Yenel
Managing Director
Goldman Sachs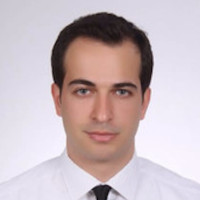 Ahmet Can Yakar
Managing Director - Project Finance
ICBC Turkey
share
An error occurred trying to play the stream. Please reload the page and try again.
Close

Günay Gökçen
Director, Business Development
Meridiam
Günay joined Meridiam İstanbul Office in 2016.
Prior to joining Meridiam, she worked as the Chief Legal Counsel of MR Management Consultancy Company where she provided legal advice to SPV's in all aspects. She has over fifteen year expertise in Banking and Finance Law, Corporate Law, Project Finance Law and PPP Law. She has represented Ministries and sponsors in the development and financing of many major projects in the health and energy sectors in Turkey. She worked as the internationally trained lawyer for various major banks in Canada. She provided end to end consulting on 17 PPP Projects in all aspects including project assessment, financing, and negotiation and drafting of project documents, for the last six years in Turkey.
Günay holds a Master Degree in Private Law.

Nihal Yüksel
Director, Project Finance and Business Development
Kalyon Holding
Nihal Yuksel is a senior project finance professional with demonstrated track record of closing successful transactions. Nihal holds 13 year of the total 16 years' experience in project finance field and she worked for Oyak Bank, ING Bank, Denizbank, Siemens and CCN Holding as a lender, technology provider or investor. Currently, she leads Kalyon Holding's project finance department as director, and responsible of imparting leadership to all business fields of Kalyon Holding such as energy, aviation and infrastructure.
Nihal has accumulated a privileged experience throughout her roles in relation to structuring the bankability and finance-ability of institutional reforms of the new energy model of Ministry of Energy and Natural Resources known as YEKA Projects and PPPs.
She had contributed of the pioneer PPP Projects and currently, she is focusing on the YEKA projects which are a fully integrated panel factory as a globally one of its kind and a solar power plant with 1.3GW capacity that will be the one of the biggest top five solar power plant when it is completed.

Sait Eryilmaz
Partner
Ciftci Attorney Partnership
SaitEryılmaz heads the Finance practice of the Firm. He is specialised in banking and finance transactions, with a particular focus on project finance and structured finance.
Over the past years Sait has held a key position at the forefront of Turkish infrastructure and energy transactions, taking part in many notable projects including PPPs. He has been acting for banks, ECAs, Islamic and conventional financial institutions, sponsors and other transaction parties in domestic and international project financings, including PPPs, infrastructure, transportation (roads, railways and airports) energy projects, oil and gas, and privatisations.
Sait holds an extensive experience in finance including restructurings, syndicated financings, project financings, Islamic financings, securitisations and other structured financings along with representing issuers and underwriters in both debt and equity offerings including eurobond, sukuk and covered bond offerings in and outside Turkey.

John Komninakidis
Vice President, Sales-Middle East, Turkey, Greece
Datasite
John Komninakidis is the Vice President - Middle East, Turkey & Greece at Datasite. John joined Datasite in 2017 and has contributed to the development of Datasite's global expansion within the region, assisting investment banks, law firms, private equity and corporate clients' data room projects across multiple sectors.
Before joining Datasite, he previously led due diligence processes in the privatizations and private sectors, including management of virtual data rooms from start to finish.
John holds a B.Sc. in Economics from Piraeus University (GR) and dual M.Sc. in Information Management and Telecom Management from Syracuse University (NY,USA). He is a certified PMP® from the Project Management Institute.

Kaan Kiziroğlu
Managing Partner
Servo Capital
Mr. Kaan Kiziroğlu is a seasoned investment banker with 20 years experience in various fields including; family office advisory, financing, M&A, risk analysis, FX & bond trading, operational turnaround, balance sheet restructuring and real estate investments. He is also a Capital Markets Board of Turkey approved qualified "Real Estate Appraiser".
He is currently the Managing Partner of Servo Capital and assumed the same role between 2009-2011.
He was the Chairman & General Manager of MGEC Financial Danışmanlık Hizmetleri A.Ş. which is the Turkish subsidiary of Abu Dhabi State Wealth Fund Mubadala & General Electric Capital-Mubadala GE Capital ("MGEC"), between 2011 and 2014. He was responsible for all the Turkish businesses of MGEC including strategic equity investments in leasing, factoring and car fleet rental sectors and long term lending (corporate and syndications) in all sectors.
He acted as consultant and interim executive in AS Cimento (cement and building materials) between 2009 and 2010 for the operational turnaround of AS Cimento and restructuring of its balance sheet with USD 210mln long term syndications.
He worked in the fixed income and special situations department of Credit Suisse Securities Europe Ltd and Credit Suisse Securities Menkul Değerler A.Ş. between 2006 and 2008
He worked in the purchase of USD1.1bn distressed debt portfolio from Savings Deposit Insurance Fund of Turkey and single case debt restructurings for Dundas Unlü between 2005 and 2006
He worked in the corporate and leveraged buy-out ratings department of Fitchratings between 2001 and 2005, worked in the corporate ratings department of Duff & Phelps Credit Rating Co between 1999 and 2001
Mr. Kiziroğlu started his career as FX trader in treasury department of Yapı ve Kredi Bankası between 1995 and 1997 and corporate credit marketing department of Yapı ve Kredi Bankası in 1995.
Mr. Kiziroğlu is a graduate of Engineering Faculty of Middle East Technical University ("METU")-Turkey & has three Masters Degrees: i) Master of Science from METU, ii) MBA from Bilgi University and iii) Master of Business Law from Galatasaray University.
Mr. Kiziroğlu is a holder of Turkish Capital Market Board's ("SPK") "Advanced Level", "Derivative Products", "Corporate Credit Rating", "Corporate Governance Rating" & "Real Estate Appraiser" licenses.

Elena Shutova
Head of Research, CEEMEA
Debtwire
Elena Shutova holds a degree in Credit and Finance. Joined Debtwire CEEMEA Research team in London in February 2014 with a previous experience in a Deutsche UFG Capital Management. Currently Elena oversees a team of CEEMEA High Yield analysts based in London, Toronto and Mumbai.