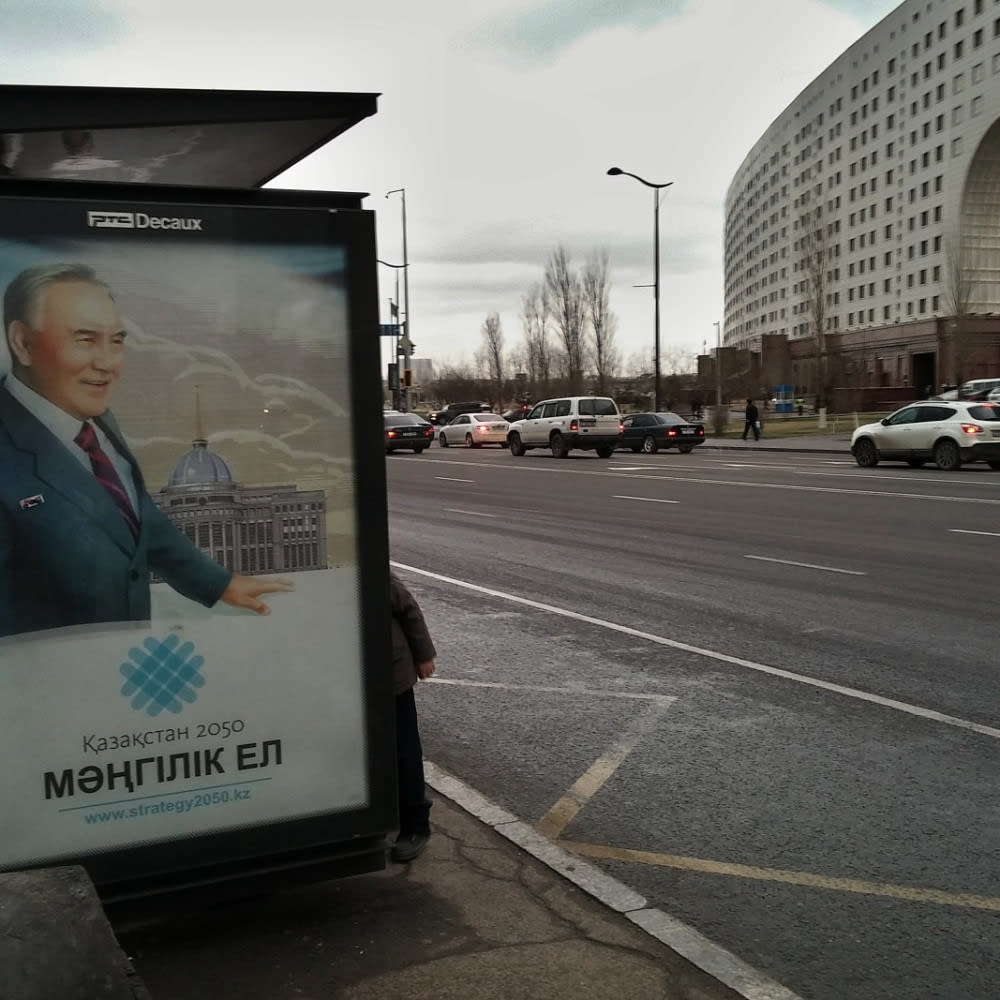 Kazakhstan Eurobonds muted on Nazarbayev's resignation, status quo expected to reign in medium-to-long-term
There was little reaction in the Republic of Kazakhstan's Eurobonds yesterday (19 March) following a surprise resignation announcement from the country's President, Nursultan Nazarbayev, after almost 30 years in power, according to three analysts, a trader and a political risk analyst.
The country's sovereign bonds dropped, but this was more of a blip, the first analyst said.
The long-end of the country's Eurobond curve was down around a point in price following the announcement. But the notes then rallied slightly, the first analyst and the trader said. Although they remained down on the day yesterday, the former added.
On average, yields are today (20 March) up only one basis point compared to before the announcement. Kazakhstan's USD 1bn 4.875% 2044 and USD 1.5bn 6.500% 2045 are quoted at 105.0/105.8 and 126.7/127.4, with spreads on the two notes widening only two basis points since yesterday, according to the second analyst.
The rally is likely because of expectations that there will be a smooth transition of power, the first analyst said.
"There is no long-term successor just yet, and the big focus on political stability in Kazakhstan limits room for meaningful reforms," he added.
Indeed, the transition is more of a reshuffling, and it is not likely to happen soon, the political risk analyst said.
"What appears to have sped up his [Nazarbayev's] departure is the anger over the response to a fire in Astana that killed five children. Public anger is palpable," she added.
But, Nazarbayev is likely to retain strong control over policy. A 2010 act made him Leader of the Nation, effectively unimpeachable, and he is also head of the Security Council, the political risk analyst continued.
Nazarbayev was appointed head of the Security Council for life in July last year.
However, Nazarbayev's decision to resign does create uncertainty, for which some risk premium should be added to the country's sovereign bonds, the second analyst noted.
"Historically there are risks around transitions, and Kazakhstan has no history of transitions like this," he added.
Nazarbayev has ruled Kazakhstan since before its independence, when it was a republic of the Soviet Union.
There was another recent 'transition' in Central Asia, however, which appears to have been successful, with Shavkat Mirziyoyev taking over as president of Uzbekistan following the death of another Soviet-era leader, Islam Karimov in 2016.
Following reforms to open the economy, the country issued its debut Eurobond earlier this year, with a number of state-owned entities now preparing to follow,as previously reported by Debtwire.
Presidential contenders
Although Nazarbayev has emphasised the need for a new generation to take over and open the country further to foreign investors, none of the names being thrown about rock the boat, the political risk analyst said.
Kassym-Jomart Tokayev, who has taken over as president until the next elections due in 2020, is a seasoned diplomat and is unlikely to upset the interests of the elite, which will please Russia. Former prime minister Bakhytzhan Sagintayev is also likely to oversee continuity, she added.
There is also current Prime Minister Askar Mamin, although he is a relative newcomer and does not have the same clout as the others. Nazarbayev's daughter, Dariga Nazarbayeva, is also considered an option, the same analyst continued. She was elected speaker of Kazakhstan's senate today, just one day after her father's resignation.
Whoever takes over, in the long-term Nazarbayev will probably be running things behind the scenes, the third analyst said.
Indeed, in the immediate term, there is unlikely to be major disruption in Kazakhstan. Nevertheless, there is always the possibility that a younger candidate from outside the Nazarbayev sphere emerges over the next year, the political risk analyst said.
Image: Vladimir Varfolomeev
Tomas Cutts
Reporter, Russia & CIS
Debtwire
An error occurred trying to play the stream. Please reload the page and try again.
Close

Laura Gardner Cuesta
Senior Reporter
Debtwire CEEMEA
Laura is a sovereign debt senior reporter for Debtwire CEEMEA. She holds an MSc in Conflict Studies from the London School of Economics and a BA in Philosophy, Politics and Economics from the University of Exeter.

David Graves
Associate Editor
Debtwire
David is an associate editor at Debtwire CEEMEA, where his coverage focuses on high yield, distressed debt and restructuring situations across the region – reporting on high profile situations such as Agrokor, Steinhoff and Dana Gas. He previously reported on new bond and loan issuance from the Middle East. Prior to joining Debtwire, David completed an MA in Medieval History at the University of St Andrews.