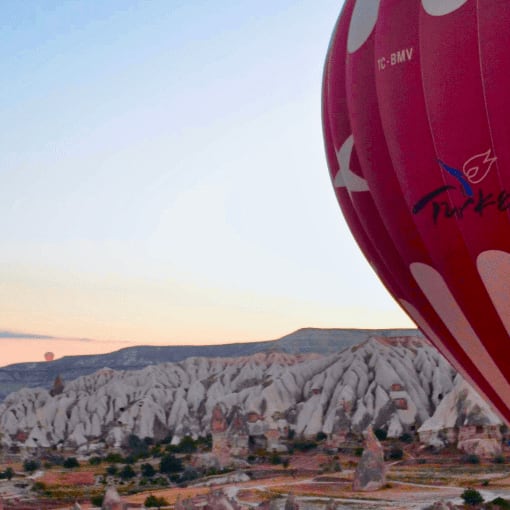 Third Bosphorus Bridge project finance loan expected to swap hands again
A block of Istanbul's Third Bosphorus Bridge project loan is set to swap hands, as local lender Turkiye Garanti Bankasi (Garanti) is selling a portion of its exposure to another Turkey-based bank, said two sources familiar with the situation.
Early last year, Garanti and a Turkey-based state-owned bank Turkiye Halk Bankasi A.S. (Halkbank) sold a portion to Bank of America Merrill Lynch (BAML) and JPMorgan, according to the first source. The loan is trading very close to par, according to the first source and a third source familiar with the situation.
Garanti is now selling another portion of the loan to a local lender, said the first source. The acquiring bank was not already a creditor under the loan. BAML is potentially also considering offloading a portion ofthe loan, the source continued.
Local lenders that participated in the original loan facility were Garanti, Yapi ve Kredi Bankasi (Yapi Kredi), Turkiye Is Bankasi (Isbank),Turkiye Vakiflar Bankasi (Vakifbank), Turkiye Ziraat Bankasi (Ziraat) and Halkbank.
The original USD 2.3bn senior loan includes two tranches of Treasury backed loans – a fixed-rate tranche maturing in December 2022 that offer 7.6% and a floating rate loan offering Libor+ 550bps maturing in June 2024, according to the first source.
The loan features a debt assumption agreement in case of a default provided by the Turkish treasury and guaranteed minimum traffic payments should less than 135,000 vehicles use the bridge per day.
Turkey's directorate general of highways allocated TRY3.65bn (USD 615m) to pay concession holders of the Third Bosphorus Bridge (also known as Yavuz Sultan Selim Bridge), Avrasya (Eurasia)Tunnel and the Istanbul-Izmir and North Marmara Highways, in order to meet theagreed minimum usage guarantees for 2018, according to local press.
A bold new market?
Trading in Turkish loans has historically been limited to trading of financial institutions' syndicated loans. However, many market participants had hoped a market in corporate loan trading – especially trading at a discount– would emerge out of the financial distress caused by last year's currency crisis.
However, local banks would not contemplate selling the Third Bosphorus Bridge loan at a price significantly below par, given the treasury guarantee, claimed the first source. But other market participants argued that loan trading activity in Turkey is limited to treasury guaranteed loans becausebanks are unwilling to sell any loans at a discount – limiting the market tothose backed by the government.
The only situations in which banks will sell at a discount are bankruptcies, said a fourth source familiar with the situation. Local banks always try to find a solution other than taking a loss on the principal, the fourth source continued.
Stake sale
The Third Bosphorus Bridge build-operate-transfer (BOT) project was awarded to IC Ictas-Astaldi (ICA), a consortium formed by Astaldi,an Italy-based construction company, and IC Ictas Insaat, the construction subsidiary of a Turkey-based conglomerate, IC Holding.
The consortium is still trying to refinance the loan, according to the second source, having mandated ICBC to lead the refinancing in 2018.Securing the USD 2.7bn refinancing is considered vital for the sale of Astaldi's stake in the project to proceed, as previously reported by Debtwire.
ICBC has committed USD 1bn to the project, according to the first source and a sixth source familiar with the situation. ICBC still plans to participate in the refinancing, but the process is moving slowly, according to the third source.
The Third Bosphorus Bridge is not the only Turkish project that Astaldi wants to detach itself from. In November 2018, Astaldi announced its decision to withdrawfrom Turkey's Menemen-Aliaga-Candarli motorway project in order to diminish its exposure to the Turkish market.
Following that decision, Astaldi and the remaining shareholders of another Turkish project, Osmangazi Bridge, are selling a portion of the consortium's stake due to Astaldi's financial woes. Additionally, sponsors of Gebze-Izmir-Osmangazi Motorway PPP - including Astaldi - started considering selling a portion of their stakes.
In October 2018, Astaldi applied for composition, a court supervised restructuring procedure, at the Court of Rome. The company indicated that the delay in the sale process of Third Bosphorus Bridge was the main reason for the filing.
There are various offers from interested investment houses for the shares, said the second source. China Merchant Group, which was previously named as one of the interested investors, is still a potential buyer, according to the sixth source. However, the acquisition by a Chinese investor is on hold,in hopes the price can be driven down further, said the second source.
Apart from Astaldi shares, a portion of IC Ictas shares - up to 50% of the shares in total - may also be included in the acquisition, said the sixth source.
The Third Bosphorus Bridge loses its appeal as an asset every day,since there are only a few years left for the concession to end, according to a seventh source familiar with the situation.
Under the BOT model, ICA is required to transfer the Third Bosphorus Bridge and North Marmara Highway to the ministry of transport after 10 years, 2 months and 20 days starting from the commencement of the construction, which was in 2013.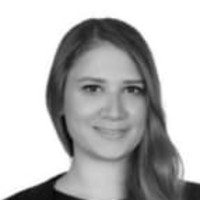 Asli Orbay
Assistant Editor
Debtwire CEEMEA
An error occurred trying to play the stream. Please reload the page and try again.
Close

Asli Orbay
Assistant Editor
Debtwire CEEMEA
Asli Orbay is a reporter working for Debtwire CEEMEA, with a focus on arbitration, litigation and distressed situations. Prior to joining Debtwire, Asli worked as a banking and finance lawyer for Clifford Chance in Istanbul. Asli holds an LLM in international economic and trade law and a she is currently a PhD candidate studying at Brunel University.

David Graves
Associate Editor
Debtwire
David is an associate editor at Debtwire CEEMEA, where his coverage focuses on high yield, distressed debt and restructuring situations across the region – reporting on high profile situations such as Agrokor, Steinhoff and Dana Gas. He previously reported on new bond and loan issuance from the Middle East. Prior to joining Debtwire, David completed an MA in Medieval History at the University of St Andrews.