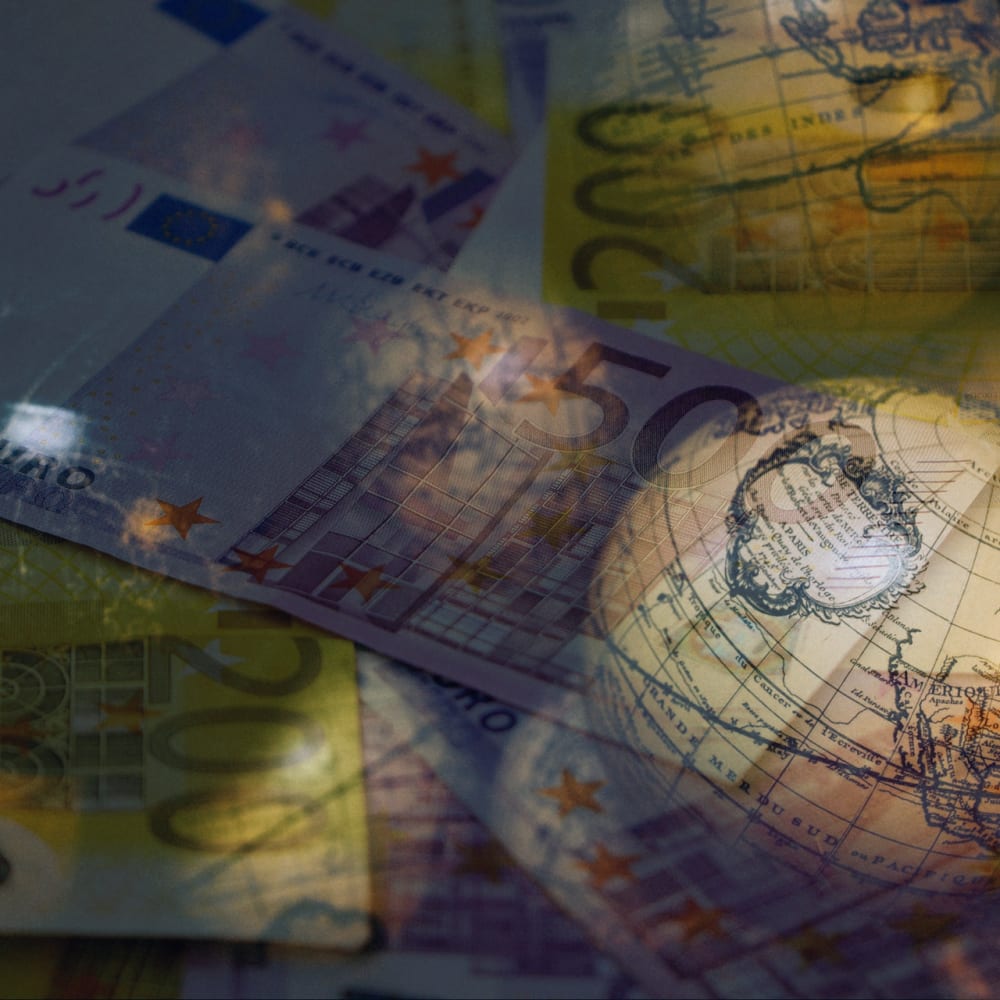 A Changing Europe: What Does This Mean For US Investors?
With political populism, negative interest rates, scarcity of liquidity, mounting regulation and the ties that bind the European Union seemingly beginning to unravel, many are on guard and wondering where the next shock will come from.
One month after the Brexit vote, when I first began research for Debtwire's second annual European Opportunities Forum, traders, bankers and fund managers were reeling from the British public's decision to withdraw from the European Union. No one had any idea what the implications would be for debt markets, let alone the economic and monetary union's uncertain fate. Months before the first ballot was cast in the UK, markets became spooked, muting high yield and leveraged loan issuance across Europe. That summer one could easily detect that anxiety and tension filled the air thicker than London fog on a dreary winter night.
But, as the fog lifted, the sky did not fall. In fact, leveraged loan issuance bounced back in Q2, 2016 rising to EUR 28.6bn followed by a strong Q3 and a huge Q4 with EUR 57.4bn in issuance. High yield bonds also received a similar lift. Fundamentals have come back into sharp focus as pent-up demand has been released.

At least for now.
Nine of the 28 members of the European Union are holding elections in 2017, including Germany, France and the Netherlands. Quite a risk when you consider populism is on the march throughout Europe. One week before our annual European Opportunities Forum I was able to catch up with a few of the panelists to discuss political challenges and market trends that are surely on the minds of our audience. The discussion gave interesting insight to where European debt markets are headed.
The experts I met with included:
Rising populism, uncertainty, and investor anxiety
All of the panelist agreed that politics is the main concern.
"The biggest risk is the political uncertainty in Europe," said EQT Director Stephen Escudier. "The fact that Brexit happened, the fact that President Trump got elected, that's doing nothing but emboldening the whole anti-establishment movement in Europe. The Netherlands will be the first ones to really test that out."
Dutch Party for Freedom (PVV) is on course to win the most seats at the general election in March as PVV candidate Geert Wilders will likely ascend to Prime Minister. The PVV has pledged to close the Netherlands' border and leave the EU.
After the Netherlands, next up is France in April and then Germany in September. While Chancellor Angela Merkel will likely remain, her party could face serious losses in the Bundestag. In France, presidential candidate Marine Le Pen, who supposedly hangs a poster of Hollywood tough guy Clint Eastwood in her campaign office, has taken anti-immigration, nationalist and Eurosceptic stances.
As with many other candidates, Le Pen will also "wish to hold a referendum on France's membership out of the European Union," Escudier said.
"If Le Pen wins and proceeds with bringing France out of the Euro that could have significant dislocations in financial markets," said Michael Dakin, Global Head of High Yield at Clifford Chance. "I would suspect that such a significant negative impact on the Euro area will mean a period where financing will be difficult."
In fact, certain metrics are already showing investors' anxiety over impending elections.
Jorge Rodriguez, Global Head of Infrastructure Debt for Deutsche Asset Management, points out that key benchmark rates have increased recently, partially because of the political environment. Though, he ascribes increasing rates to macroeconomic fundamentals.
How will the relationship between the EU and President Trump impact the markets?
Staying with the political narrative, our panelists expressed concerns over the relationship between political leaders in the EU and US President Trump.
"The relationship between the US administration and the EU will have an impact on growth," Dakin said. "The Trump administration has come out as expressly pro-Brexit and Eurosceptic. That could lead to potentially adverse results in terms of ongoing relationships with the rest of the EU." He added that the new dynamic in the US-EU relationship could impact currencies across the region and have a knock-on effect on monetary policy in the various jurisdictions. "The suspicion is that given the significant differential between rates, which are between 150 and 200 basis point rate difference between Euro credit and Dollar credit, we will continue to see people seeking to raise debt in Europe and where possible swapping back to dollars to take advantage of that rate."
Debtwire analysts estimate that US companies will continue to grow their leveraged loan and bond issuance in the Eurozone, regardless of politics, because of low rates to fund their Euro operations and/or diversify their investor base.
Escudier and Rodriguez took a slightly different tone with regard to the Trump-Euro relationship. "When you think about Europe and the US together they represent about 50% of global GDP, and about a third of global trade," EQT's Escudier said. Adding that when one considers the US trade deficit and its largest trading partner in Europe, "it's not going to be that easy for President Trump to impose some of the protectionist measures that he's talked about."
"[The Trump-Euro relationship] impact on the high yield market will be based on where we are in the economic cycle, macroeconomic drivers and interest rates," Rodriguez emphasized.
Term loan B and high yield bond issuance throughout Europe
The European Central Bank's quantitative easing (QE) program has suppressed interest rates into negative territory, leaving investors starving for yield. In December, the ECB announced it would scale back QE from EUR 80bn to EUR 60bn per month. In response, investors cast their nets wider to include low-volatility, higher-yield assets such as leveraged loans, in search of dependable returns to meet their long-term liabilities.
Dakin said the growing popularity of term loan B instruments among European issuers was due to its progression "in a way that makes it effectively identical to high-yield notes in terms of the covenants, and therefore often more attractive to issuers." Debtwire figures show that there were 165 senior-secured and cov-lite TLBs in 2016 worth EUR 90.6bn in 2016, compared with 112 of the same instruments worth EUR 46.2bn in 2015.
Pricing of debt instruments will find challenges across the continent as volatility and liquidity become more pronounced.
"Prices can move extremely quickly," explained Escudier. "When some of these new issues are priced so close to perfection, coupons are very low, very tight. As soon as you get that bout of volatility, people are very quick to sell, and you can see extremely rapid movements in pricing. That's only compounded by the fact that banks are finding it harder to hold any inventory on the back of increasing regulations that they're facing. So when they do see uncertainty, volatility, the price movement in the bond market can be extreme."
"Ultimately, liquidity determines the health of the HY market," said Rodriguez. "If the liquidity is there then you have a healthy high yield market. If the liquidity is not there, caused by economic movements or simply a major disruption by some world event … then you'll likely see a lot more volatility."
So what could produce a major "economic movement" as Mr. Rodriguez describes? Some point to Italy and Greece as tinderboxes with enough flint to spark major market bonfires. With the Greek government set to run out of cash by July, renewed emphasis has been placed on negotiations between it and the IMF.
"When you look at the non-performing loans in the Italian banking sector, by my last count, it was up to about 18% of the whole Italian asset base as non-performing," said Escudier. "A lot of that is not just underperforming, it's really and truly distressed."
Other opportunities in the search for yield
Other areas that offer yield can be found in CLOs, green bonds and private debt funds.
Deutsche Asset Management's Rodriguez said the market has been obliging the growing demand of green bond issuance, which reached EUR 56bn in 2016. He points to the French government's recent USD 7.5bn green bonds issuance for environmental projects as a "case in point" that this is developing a substantive market.
"[France's] issuance really does provide a significant amount of liquidity to this market. Albeit it does raise some questions. One is, what is the definition of the green bond, beyond what is stipulated by the ICMA [International Capital Market Association]? Ultimately as an investor, one would presume that investing in a green bond would have a benefit, tangible and intangible, and in the current environment, with for example the French bond, the spread of that is just over the sovereign."
Governments want to support this area, Dakin added, and issuers are finding different ways to issue these green bonds. Not only are traditional green bond issuers expected to grow volume, but companies like auto manufacturers are looking to get in on the act.
Dakin and Rodriguez warned that investors should proceed with caution. This nascent market is full of risk as the definition of green bonds continue to evolve and issuers such as Abengoa, the bankrupt Spanish energy producer, serve as a cautionary tale.
In addition to green bonds, Escudier believes now is a good time for issuers to look at instruments, such as the resurgent PIK toggle notes.
"Everything in the high yield market which I've looked at, which was trading at say 85 cents on the dollar a few months ago is now trading 95 cents, near par, and it's actually a great time for companies to issue new debt, and we've seen that with some triple C issuance for some chemicals companies hitting 6.25%, extremely tight levels. We've seen a rush to issue PIK toggles at 8, 8.25%, quickly traded up to 102."
But Escudier emphasizes that plenty of risk remains. "You're starting to see German bonds widen out, they're up to about 0.4 percent, from about -0.1% about 5 - 6 months ago. The French tenure is also widening out near 1%, up from near 0. You're seeing this uncertainty creep into the sovereign debt market, and right now in the high yield space you haven't really seen that yet. Even with the political backdrop of uncertainty, yields and spreads are still very tight and the market is actually pretty hot right now."
More Information
I would like to invite people to check out the Debtwire's second annual European Opportunities Forum webpage and to register to learn more about the risks and rewards of debt investing in the Eurozone.

Matt O'Brien
Content Editor
Acuris
Follow Matt on Twitter @MattobrienMM or connect with him on LinkedIn.
Matt O'Brien is content editor for Remark, the sponsored events and publications division of Acuris, overseeing the research and editorial input for events. Matt works with the editors and reporters of Acuris' various publications to ensure the company delivers industry leading conferences. He has spent nearly 13 years in the news and finance industries. Matt has a political science and international studies BA from Rutgers University.
Matt O'Brien
Content Editor
Acuris
Follow Matt on Twitter @MattobrienMM or connect with him on LinkedIn.
Matt O'Brien is content editor for Remark, the sponsored events and publications division of Acuris, overseeing the research and editorial input for events. Matt works with the editors and reporters of Acuris' various publications to ensure the company delivers industry leading conferences. He has spent nearly 13 years in the news and finance industries. Matt has a political science and international studies BA from Rutgers University.
Debtwire Product Trial
Get these unique insights and more with Debtwire
Debtwire gives fixed income professionals an edge in leveraged finance, distressed debt and direct lending.
An error occurred trying to play the stream. Please reload the page and try again.
Close

Michael Dakin
Global Head of High Yield
Clifford Chance
Michael Dakin, a high yield specialist, has extensive experience advising issuers and underwriters on high yield debt and leveraged finance transactions in Europe and the United States, he is a member of the Board of Directors of the AFME/EHYA and has spoken at numerous conferences and seminars.

Stephen Escudier
Director
EQT Credit
Mr. Escudier joined EQT in January 2010 and is a Director in EQT's Credit Team. Prior to joining EQT, he worked for Apollo Management, a private equity investment firm focusing on leveraged buyouts and the purchase of distressed securities. Before this, he was involved in structuring and negotiating financing for leveraged buyouts and corporates in the Morgan Stanley Leveraged and Acquisition Finance team in London. Mr. Escudier graduated from Imperial College of Science, Technology and Medicine with a first class honours Masters degree in Mechanical Engineering.

Jorge Rodriguez
Global Head of Infrastructure Debt
Deutsche Asset Management
Jorge Rodriguez is responsible for the management and strategic direction of the Infrastructure Debt's global business. Prior to Deutsche AM, he was a Managing Director in Aladdin Capital Management's Infrastructure Debt Business and a Managing Director and Head of Infrastructure Finance at Dresdner Kleinwort in New York. He focused on the origination, structuring and execution of financings of infrastructure assets, sourcing transactions across diverse sectors. He joined Dresdner Kleinwort in the Loans Syndications group, and later joined their Global Loans team in London. Jorge has a BA in Economics from Trinity College and an MBA from Kellogg Graduate School of Management at Northwestern University.