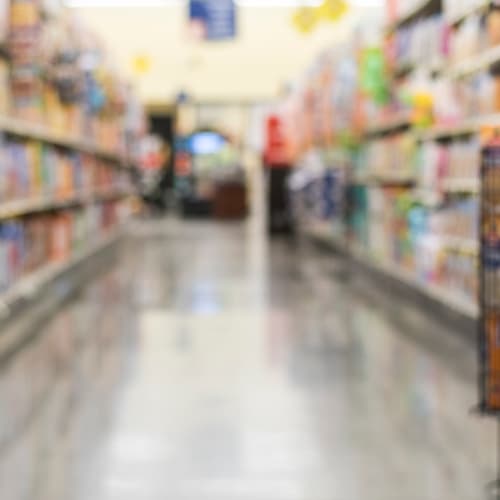 Stefan Schwertel on Germany's retail market and its "biggest transformation ever"
Stefan Schwertel, Senior Retail Expert of PwC, discussed with us exactly how the German retail market is changing, as well as what the future may hold in this industry that is now so heavily influenced by the online world.
Elisa Basili: How is the retail industry in Germany changing and what are the biggest disruptors in the market going forward?
Stefan Schwertel: The retail market is always changing but the current change is more fundamental. Most likely it's the biggest transformation ever.
Obviously one major force is the technological progress. Online is growing significantly. Online leads to increasing customer expectations and more intense competition. Fast fashion – driven by players like H&M and Zara – might become even faster by 3D-production techniques in for example Adidas Speedfactory. New technologies like Artificial intelligence are used in Amazon Echo's Alexa potentially changing e-commerce to voice commerce in the near future.
On the other hand in recent years, traditional players (both retail brands and retailers) expanded heavily their store portfolio. In addition especially in Germany there is still a strong price focus driven by the strong position of discounters not only in food but also in fashion.
In summary the market is becoming much more challenging and competitive.
EB: What are the big challenges in the retail industry?
SS: In general the two biggest challenges are that on the one side the competition is getting more intense and on the other hand the consumers are getting even more demanding. It is getting more and more difficult / costly to meet or overachieve customer expectations. Players like Zalando and Amazon set the bar very high for traditional players regarding customer satisfaction (regarding delivery, service etc.). To catch up with digital / technological developments is required but also challenging. The majority of (fashion) retailers sooner or later will have to develop significant digital competences e.g. trend and demand forecasting / prediction, individualization of products and promotions etc., just to name a few examples.
EB: What are the most successful business models / players in the heavy-hit fashion industry?
SS: Besides the very brand-driven luxury segment, we currently see the following three successful business models in the fashion industry:
Discount: both - discount players where textile is the main category (e.g. KiK, Takko Fashion) as well as the general discounters (e.g. Aldi and Lidl) who recently put a strong focus on fashion as it is for them a growing category. Discounters have very competitive prices and in general try to attract (young) families and customers with the basic day-to-day needs.
Fast Fashion: fast fashion players like Inditex/Zara and H&M, who control respectively "own" the full supply chain and can react very fast on trends and consumer needs.
Online & Omnichannel: One of the fastest growing fashion companies obviously is Zalando (historically a pure online player) as well as the general retailer Amazon. Amazon, who developed from an online retailer for boos to an "everything" store to a full-service solution provider. Just recently Amazon even launched its first own Jeans brand "Find". Also Otto is with some of its brands very successful (e.g. Bonprix, about you).
Obviously not all players who are pursuing one of the three business models can and will be successful. Most important still is to have 1-2 clear USPs (e.g. price, quality, convenience, etc.).
EB: Where are the new windows of opportunities?
SS: Shopping is getting faster and easier as a general trend. Traditional brick and mortar players are going online but on the same side online pure player are building or acquiring stationary presence (prominent example Amazon buying 450 stores of Whole Foods for 14 billion USD). Online and offline are converting together, customers require a seamless shopping experience across all channels. Hence, stores are not dead. Stationary retailers have to offer additional value e.g. shopping experience which can be paired with digital features in store. It is key to optimize and innovate the store portfolio. From my point of view the biggest online growth in retail categories will be in food/grocery and luxury fashion (currently both segments are still very small).
EB: What is the next "big thing" – which of the buzz words "en vogue" will be the ones with the most impact in the industry?
SS: I am pretty sure that Artificial Intelligence / AI will further develop and will have a major impact on the (retail) industry. Amazon's speaker Echo with its voice assistant Alexa are just the beginning. Maybe also voice commerce (i.e. ordering via voice command) will significantly increase as Google, Microsoft and Apple are also entering the market.
Obviously also 3D-Printing and Robotics will also have a significant impact in the future.
I guess that in the near future the concept of "fast fashion retail" will evolve to an "agile retail" concept.
EB: Key takeaways from the retail panel?
SS: My personal key takeaways of the panel session are:
We currently see the biggest transformation in the retail industry since the introduction of self-service (which was in the 60's);
The digital transformation is still at an early stage;
The restructuring wave will continue;
Stores are not dead; and
There are opportunities in the market for active investors.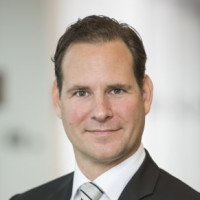 Stefan Schwertel
Senior Retail Expert
PWC
Elisa Basili
Speakers
Acuris
Elisa is responsible for speakers and event programmes at Acuris. She supports Debtwire's European restructuring, leveraged finance and direct lending conferences. Elisa sources content for Mergermarket's M&A events in Benelux, France, Ireland, Israel and the Middle East.
Elisa Basili
Speakers
Acuris
Elisa is responsible for speakers and event programmes at Acuris. She supports Debtwire's European restructuring, leveraged finance and direct lending conferences. Elisa sources content for Mergermarket's M&A events in Benelux, France, Ireland, Israel and the Middle East.
Debtwire Product Trial
Get these unique insights and more with Debtwire
Debtwire gives fixed income professionals an edge in leveraged finance, distressed debt and direct lending.
An error occurred trying to play the stream. Please reload the page and try again.
Close

Stefan Schwertel
Senior Retail Expert
PWC
Stefan is an experienced restructuring advisor focusing on retail and consumer goods.He started his career as a strategy consultant with McKinsey & Company,Inc.; being 7 years member of its European Retail and Consumer Goods Practice.After an intermediate step as an investment manager for a Private Equity company in Munich, he joined PwC's German restructuring practice in 2008 in Frankfurt.
Stefan has led several cost-cutting and operational improvement programs as well as strategy development programs, among others for drugstores, department stores and mail-order businesses. Furthermore he was also actively involved in various international cross-border projects for consumer goods companies including food and non-food.
Recent projects include prominent restructuring cases mainly in the fashion industry (online as well as brick & mortar).