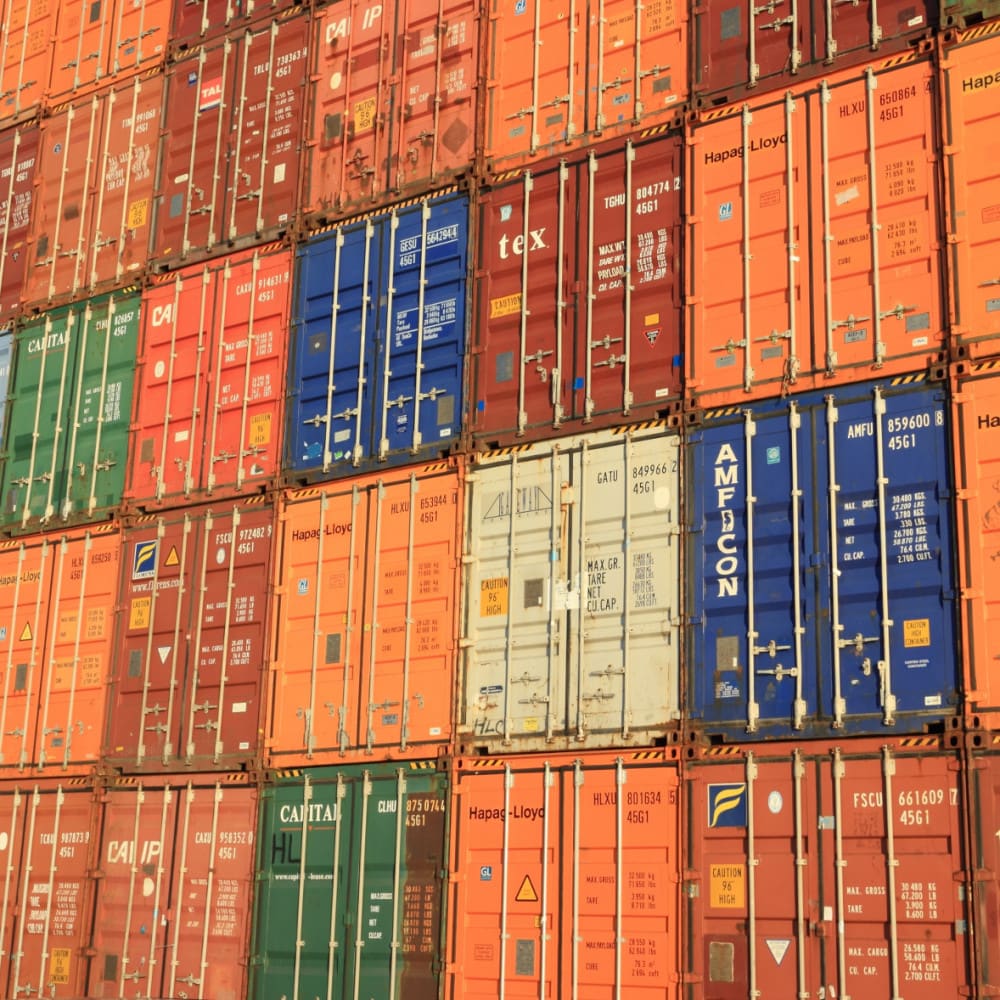 German and Greek banks set to offload EUR 10bn of shipping NPLs
Cerberus pursues German bank purchases.
Close to EUR 13bn of non-performing shipping-related loans have come to the market this year as under-the-water German and Greek banks attempt to clean up their balance sheets due to continuing pressure from European Commission and European Central Bank requirements, according to four sources familiar with the situation.

Just over EUR 1bn of that has already been sold, while some EUR 11bn from German regional banks DVB and NordLB could sell in deals expected to close within the next week before the end of 2018, in what would be a record year for shipping NPL sales, according to the first two sources.

Shipping market participants had predicted earlier in 2018 that the sale of NPL portfolios in the sector would increase over the year given that some USD 70bn to USD 100bn of shipping loans globally are considered stressed or distressed. A 3Q18 deleveraging report published by Deloitte highlights that some EUR 16.8bn and USD 3.3bn in shipping deals have come to the market since 2012 from the UK, France, Germany, Italy, and Greece. Those shipping NPL deals have included non-performing loans, performing loans as well as mixed performing and non-performing loan packages, according to the report.

The European Commission has been on a missio since 2017 to rid Europe's banks of large non-performing loan balances (Debtwire, paywall), many of which originate from financing the shipping sector and sit in Germany, Greece and Italy. It has proposed increasing capital ratios and setting aside funds for risks associated with loans, as well as the development of a secondary market to trade non-performing loans.

DVB sold an initial EUR 100m portfolio of its shipping NPLs to distressed debt funds Oak Hill Advisors in February to test the markets, as reported (Debtwire, paywall). The bank came back over the summer (Debtwire, paywall) over the summer with a further EUR 5bn in shipping NPLs, and is closing in on a buyer, hoping to complete the deal within the next week, according to the two sources. And Deutsche Bank sold a EUR 1bn shipping NPL portfolio to Oak Hill Advisors (Debtwire, paywall) and Varde Partners over the summer.

NordLB brought the bulk of shipping NPLs on the market this year in a process that includes two separate portfolios, dubbed Big Ben at circa EUR 2.7bn and Tower Bridge at circa EUR 3.4bn, said the sources. The final portfolio sizes may vary, though, as some of the loans within the portfolios may be refinanced, added the first source familiar.

The Big Ben portfolio is essentially a done deal and slated to be sold to Cerberus Capital Management, which is also pursuing the Tower Bridge portfolio, according to the two sources familiar. The Tower Bridge sale process is, however, still open, though Cerberus is a front-runner, they added.

Funds including Lone Star Funds, Davidson Kempner Capital Management and Centerbridge have also expressed interest in the NPL packages.

Adding to the load is Piraeus Bank in Greece. It has come to the market with a EUR 800m non-performing shipping loan portfolio dubbed Project Nemo, and the sale process is now in advanced phases, according to the first source and third sources familiar. Non-binding offers were received last week from five to 10 potential buyers and a sale is slatted for 1Q19, added the third source familiar.

Houlihan Lokey is advising both NordLB and Piraeus Bank on their processes, according to three of the sources.

"They are selling themselves as shipping NPL specialists," said the second source familiar.

More non-performing loans in the shipping sector, as well as some more oil and gas related claims, are expected to come to market from Nordic bank DNB, according to the first source.
Both the NordLB and DVB processes are linked to strategies to sell stakes in the banks, much like the state-mandated and ECB conditioned sale process of HSH Nordbank, the sources said.

HSH was given a formal deadline of February 2018 by the European Commission to find a solution for its circa EUR 6bn NPL portfolio (of mostly shipping loans) at the time and sell itself from state-ownership. (The HSH NPL portfolio is not included in the EUR 13bn figure for the year.)
The deadline was met in an 11th-hour privatisation deal (Debtwire, paywall) involving a consortium of funds including Cerberus, J.C. Flowers, Goldentree, Centaurus and BAWAG for EUR 1bn. The EUR 1bn price tag was a mash up of the sale of the bank's ownership tied with a discount on the bank's NPL portfolio. But the sale process is now being questioned in a litigation process by the bank's former debtholders (Debtwire, paywall) process by the bank's former debtholders in US and German courts.

Alongside its two jumbo NPL portfolios, NordLB is also running a sale process for a 45% stake in the bank, and has reportedly received bids from Cerberus, Centerbridge and Apollo (Debtwire, paywall).

And DVB's owner German DZ Bank Group has been working with Goldman Sachs on strategic options for the subsidiary bank, including selling it, as reported on Debtwire. Though earlier this year sentiment for purchasing the bank was lukewarm, talks have started up again as interest in the NPL portfolios mounted, according to the first source familiar.

While there is no mandated timeline for the sale of these two banks like there was for HSH, the European Commission has made it clear that it wants to see the German banks cleaned up. "There is an implicit timeline," said the first source.

It is very likely that the funds bidding for the NPL portfolios have a buy-and-build strategy in mind—making money on any upside from refinancing or enforcing on distressed loans in the NPL packages in the shorter term and running a longer-term private equity strategy for the banks' operations.

"The make-up of the German banking industry is headed for a real revamp," said the first source familiar. "There is a lot of sensitivity politically around this topic in Germany. For a long time, they avoided opening the processes up to distressed funds. But now they've gotten to the point where pressure is building from the European Commission and there are not many options, so now they are open to the distressed funds," the source continued.

Cerberus is being closely watched and seems to be executing on this strategy, especially given its role in the HSH deal. HSH, which is now operating as a private bank under the name Hamburg Commercial Bank, is reportedly looking at buying portfolios from Deutsche Bank, and Commerzbank—which is also struggling with a large shipping NPL portfolio balances.

"There are very clear synergies for them [the funds] to combine the banks in which they buy stakes and NPL portfolios," said the first source.

Cerberus already owns a 35% stake in Austrian bank BAWAG, which also participated in the purchase of HSH. After acquiring the Austrian bank and turning it around in PE-like fashion, BAWAG was publicly listed in 2017. The bank has also helped Cerberus refinance the borrowers on some of the NPLs it has acquired over the years, according to the fourth source.

"Cerberus bought BAWAG in Austria when it was significantly distressed and turned it around and got some of the highest returns," said the fourth source familiar. "Acquiring banks is what they do."

NordLB, and DVB/DZ Bank did not return requests for comment. Piraeus Bank declined to comment. Cerberus, Centerbridge, and Lone Star did not return requests for comment. Davidson Kempner could not be reached. Houlihan Lokey and Goldman Sachs did not return requests for comment.
To be used for the internal business of the assigned users only. Sharing, distributing or forwarding the entirety or any part of this article in any form to anyone that does not have access under your agreement is strictly prohibited and doing so violates your contract and is considered a breach of copyright. Any unauthorised recipient or distributor of this article is liable to Debtwire for unauthorised use and copyright breach.
by Marion Halftermeyer, Alessia Pirolo, and Bert-Erik ten Cate
An error occurred trying to play the stream. Please reload the page and try again.
Close
Marion Halftermeyer isa restructuring reporter for Debtwire Europe, with a focus on the offshoreenergy and shipping sectors. She writes breaking news stories and analyticalarticles on borrowers in need of liquidity and financial solutions as well asdebtors undergoing in and out of court restructuring processes. Recent coverageincludes Seadrill Limited, Teekay Offshore Partners, and Danaos Corporation.Marion previously worked on Debtwire's North America- Middle Market team whereshe covered the energy bust that led to over 150 energy companies goingbankrupt. Marion has a masters' degree in journalism with a focus in business& economics reporting from Columbia University and a bachelor's degree fromBoston College.
Alessia Pirolo is Head of NPL Coverage at Debtwire ABS. From a previous focus on Southern European Commercial Real Estate, she is now in charge to expand Debtwire's NPL coverage areas around the world. Before joining Debtwire, she covered U.S. and European commercial real estate for The Wall Street Journal, and the Commercial Observer. She holds a master's degree from the Columbia University Graduate School of Journalism.

Bert Erik ten Cate
Managing Editor, Commercial Real Estate
Debtwire
Bert Erik ten Cate has been writing about the European property sector for more than ten years. He is currently managing editor at Debtwire ABS Europe, focusing on property finance and distressed debt in Germany and the Netherlands. Prior to that, he was editor of EuroProperty, the fortnightly property newsletter.